Experience
Haute Cuisine at its best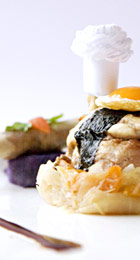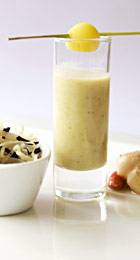 Savour a culinary revelation specially designed by World class Michelin Star chefs, coming to us from the Grand Hotel Panhans in Austria and Le Cheval Blanc in Alsace, France.

Enjoy four courses of haute cuisine that will be a gastronomic treat for even the most demanding of gourmets. To complement your meal, choose from a wide selection of exclusive, rare wines and what better way to top off your night than with a glass of specially imported Austrian ice wine or a glass of fine "Schnapps" from Alsace?

A regular menu and a vegetarian option are available.
For a night of epicurean delights and much more,
look no further than The Crystal Mirror.
Cuisine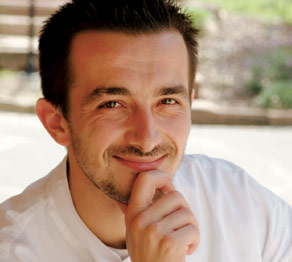 Franck Mischler
Franck Mischler is Chef de Cuisine of the Auberge du Cheval Blanc, a distinguished Alsace restaurant housed in a former post-house dating back to 1740. The two star Michelin restaurant, run by the Mischler family over the past four generations, enjoys an excellent reputation in Alsace for its use of fresh regional products in their innovative yet traditionally-based menus.
His involvement in F&B team at The Crystal Mirror will present Singaporean audiences a unique opportunity to enjoy European cuisine at its finest.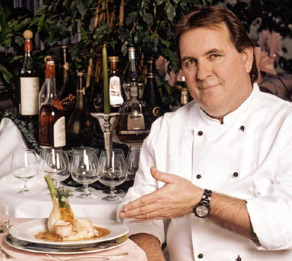 Alfred Holzfeind
Alfred Holzfeind has more than 30 years of experience in the food & beverage industry Since May 2002, Alfred has been Chef de Cuisine at the Grand Hotel Panhans, a 150-year-old luxury Two Gault Millau Hats hotel in Austria.
As one of two chefs leading the F&B production at The Crystal Mirror, Alfred will bring a touch of Viennese magic to the gastronomic experience Singaporean audiences will enjoy.
Regular" Dinner Set*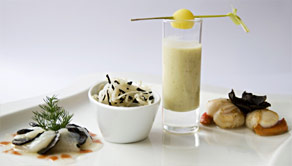 The Crystal Mirror's Haut Cuisine Experience
(1)
A TRUFFLED TRILOGY OF SCALLOPS
Truffled scallop carpaccio with celery julienne,
scallop bisque and panfried scallops with truffles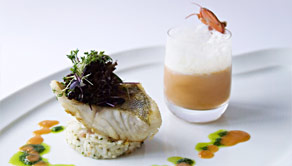 (2)
SEARED LOUPE DE MER
On a bed of Riesling seafood risotto
served with a lobster and crab cappuccino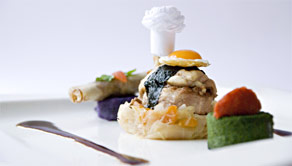 (3)
FRENCH SUPREME QUAIL STUFFED
WITH DUCK FOIS GRAS
Set on Mango-Kraut Strudel served with creamed
purple potatoes, and tomato marmalade on spinach flan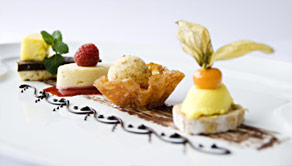 (4)
ROYAL VIENNESE DESSERTS SELECTION
A selection of traditional Viennes specialities
"Vegetarian" Dinner Set**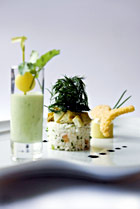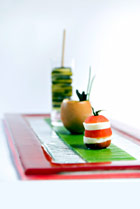 (1) A COLORFUL SYMPHONY OF FINE CANAPES
Marinated layers of truffles and potatoes, truffled eggs served in an egg shell blanched cherry tomato & buffalo mozzarella with pesto
(2) GARDEN GREEN TRILOGY
Cucumber-cream soup, tomato and artichoke risotto and breaded eggplant served on potatoes with sour cream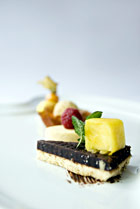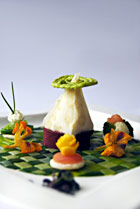 (3) GREEN TEA INFUSED TOFU PYRAMID ON A MAT OF LEEK
on red beet flan served with a selection of
fine vegetable tramezzinis
(4) ROYAL VIENNESE DESSERTS SELECTION
A selection of traditional Viennes specialities
Bon Appetit!

*the promoters of The Crystal Mirror reserve the right to amend the above menu due to operational reasons at any time
**please note that above dessert variation contains milk and egg products.